On Fridays, while getting ready for Shabbat, I sometimes listen to
WCBS-AM Radio
. This was an all-news station I used to listen to in New York. Today, it was all about the snow headed your way. For a moment, I felt nostalgic. Aww, I miss the snow, I thought.
And then came the traffic reports, school closings and train delays. I recalled navigating the LIE and Cross Island Expressway in the snow, on a Friday where Shabbat starts so early. I remembered worrying about freezing pipes and leaking basements.
And I thought, I'm okay with no snow.*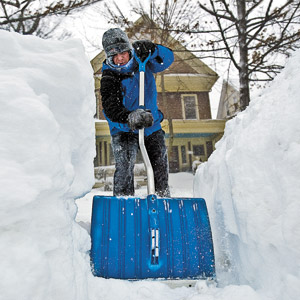 I don't think you're getting this much snow!
*Today's weather in Modi'in:
22 °C / 71.6 °F
Humidity: 11. %
Light W Wind
Chance of rain: 0 %
High Clouds
Shabbat Shalom!